FLIR Compact Thermal Imaging System - C2
SKU:

FLIR C2

UPC:

680474524624

Weight:

2.00 LBS

Shipping:

Free Shipping
Description
The Powerful, Compact Thermal Imaging System
The FLIR C2 is the world's first full-featured, pocket-sized thermal camera designed for a wide range of building and electrical/mechanical applications. Keep it on you so you're ready anytime to find and show hidden heat patterns that point out hotspots, energy waste, structural defects, plumbing clogs, HVAC issues, and other problems.
Features
Light, slim profile fits comfortably in any work and street-wear pocket

Brilliant 3" intuitive touch screen with auto orientation for easy viewing

MSX® FLIR's proprietary multi-spectral-imaging feature gives you stunning image clarity

Built-in LED spotlight you can use as a flashlight and for photo illumination

Wide angle lens is optimized for building applications

Fully radiometric images let's you measure any point on the image in post analysis on scenes between -10°C to 150°C

Streaming video via FLIR Tools, a feature not usually available on low-cost systems

Includes FLIR Tools professional reporting software for Mac or PC

FLIR's unique 2-10 warranty, covering parts and labor for two years and the detector for ten
Applications for FLIR C2 Compact Thermal Imaging System
See What You've Been Missing!
Save thermal image JPEGs instantly, then conveniently adjust and analyze them later with FLIR®Tools to isolate temperature measurements on any pixel and create convincing reports.
Now, FLIR takes thermal imaging up another innovative notch with MSX® (Multi-Spectral Dynamic Imaging), bringing together the key elements of what you can see with your own eyes and what you can only perceive with an infrared camera to form one striking, definitive image. So, there's no more guesswork or messing around with extra photos.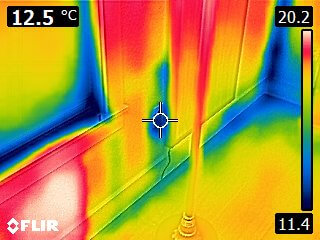 Air Leak Around Outlet - From FLIR C2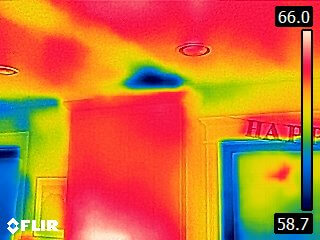 Cold Air Inside Enclosed Ceiling - From FLIR C2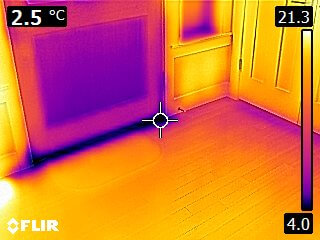 Cold Air Leak - From FLIR C2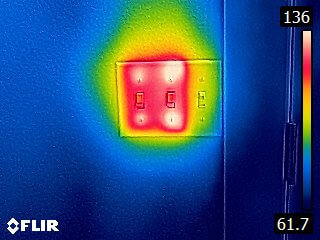 Hot Overloaded Dimmer Switch - From FLIR C2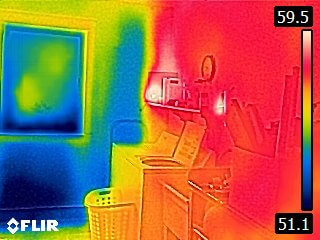 No Insulation in Outside Wall - From FLIR C2
Warm House in Cold Weather - From FLIR C2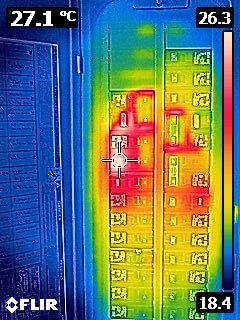 Breaker Panel - From FLIR C2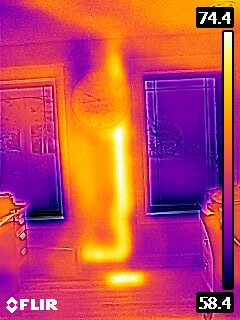 Drain Pipe in Wall - From FLIR C2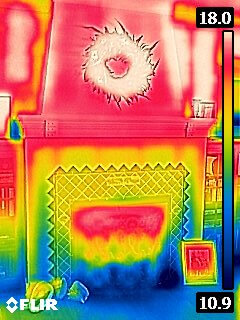 Fireplace Temperature Variation - From FLIR C2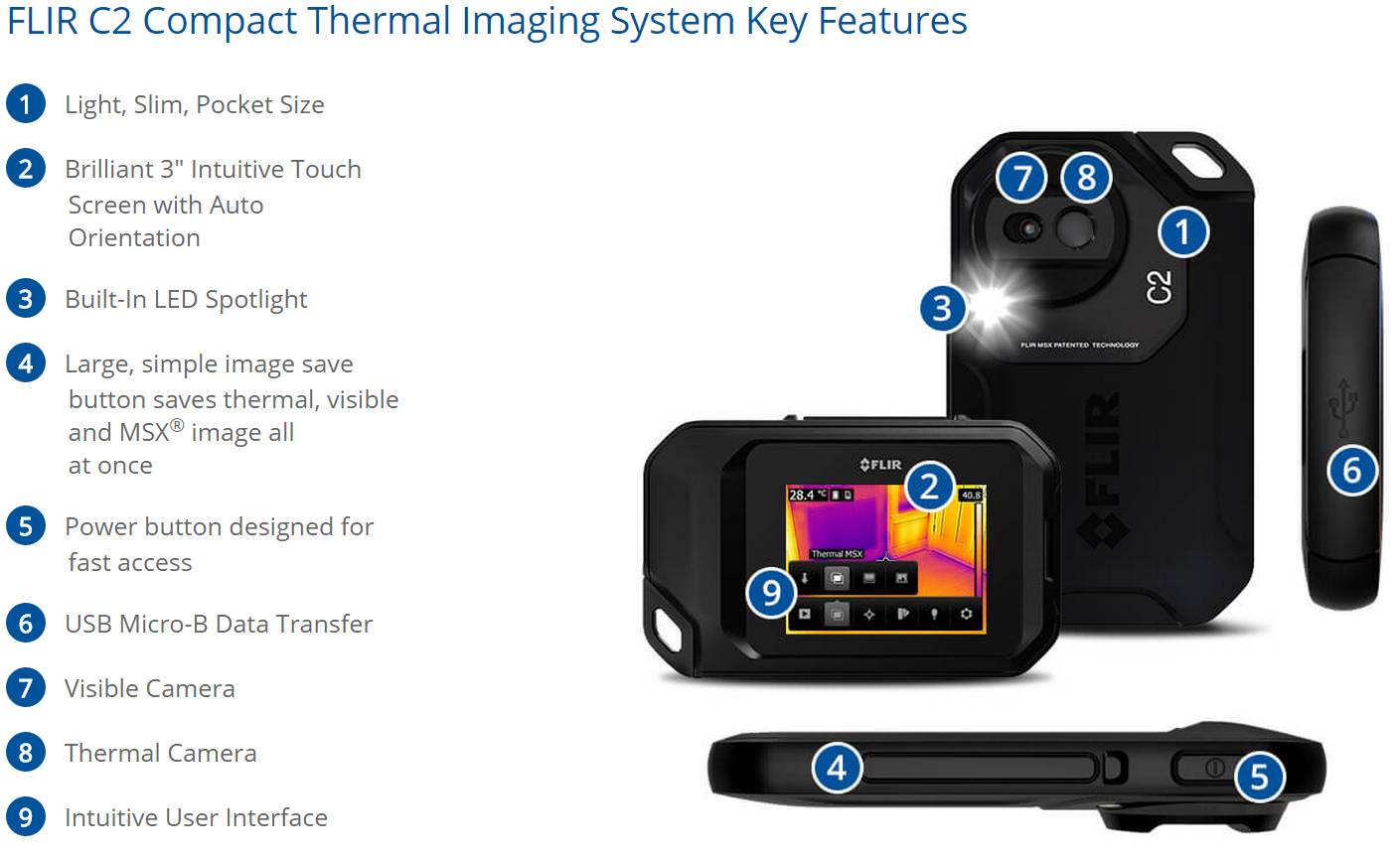 View All
Close